Moving is something that is typically stressful no matter what! However, there are things you can do to help make the move a little more comfortable and reduce the amount of stress. Your first initial feeling is to be overwhelmed, but instead of allowing it to take the lead follow these eliminating stress tips.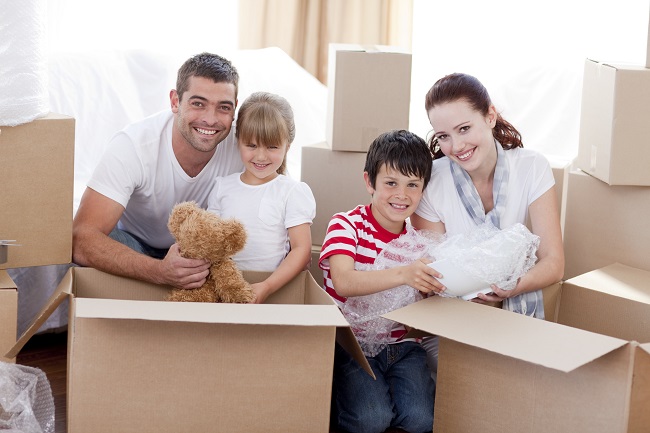 Inventory
Before you even begin packing, go through all the rooms in your home and make a list of specific things you will need to do. For example, you may want to list items you will need to wrap carefully so they will not become damaged during the move. This will give you a checklist to complete, which will help keep you organized and focused. If you have the luxury of having professional movers find out what they won't move so you can make other arrangements.
Reduce
As you are going through your rooms, you may also want to begin setting items aside that you no longer wish to keep. Planning a garage sale or having a local charity pick up items that won't make the move is extremely helpful. This allows you to make a little extra money while reducing the number of items you will have to pack later.  It also saves your personal energy as you won't have to pack and unpack these items later.
The Necessities
One of the best things to do when you are moving is to focus on the items you will set aside for the day of your move. To make it as stress-free as possible, it is a good idea to pack a bag as though you were going on vacation. This helps to avoid being without the necessary items you need to fully function while you are still unpacking your belongings.
Mentally Moving
Lastly, recognizing that a move is both physically and mentally exhausting is important. Talking through your move with a professional or a friend that can listen helps with the process.  Ask yourself, What are my goals with this move? (Not just to unpack the house and sleep comfortably the first night in) What do I want most from the next 3 months in our new location? Write them out and be as specific as possible. When eliminating stress we must first put everything into perspective for a clear visual of our outcome. Moving is definitely stressful and recognizing all aspects, physical and mental, of the move will assist you in being more successful with your goals and help to create a less stressful move for all involved.  To learn even more about making the best of a move and mentally caring for your well-being, before, during and after, be sure to contact us today.