It may surprise you to learn that the leader's mood impacts a company's bottom line the most. Leaders from all levels can benefit from the self-awareness generated through our assessments.  The results are key to finding the mindset to better serve your goals and understand how emotional intelligence may be impacting success. It can be difficult to step back and look at challenges objectively, whether current or in the past. Our emotions and ego can drive decisions that are not beneficial to the results we seek.  Seeing detailed information about yourself in black and white on paper can be a critical factor in becoming a better leader. Our assessments are not your standard static personality test where you "get what you get, now deal with it." They provide insight into how to develop and improve upon core areas of self, enabling you to change for the better and achieve greater success.
Remember leadership is more than a title, we all lead in some capacity in life.
Benefits of an assessment include:
Leadership Development
Hiring Selection
Organizational Development
Executive Coaching
Team Building
Personal Development
Developing Emotional Intelligence
Below you will find information on the two assessments we offer.  We have studied what is out there and have found these to be the most beneficial on the path to self improvement in leadership and life.
---
Emotional Intelligence Assessment

This assessment will provide insight into your level of emotional intelligence (EI).  It uses one total score, with five composite scores measuring distinct aspects of emotional and social functioning. What does that mean? Assessment results will give you a deeper understanding of what is impacting your success and influencing your environment. Your emotional intelligence changes over time and can be improved upon in specific areas enabling you to change for the better, thereby achieving greater success. The EQ-i2.0 has the potential to enhance all aspects of performance in life.
Forbes ranks the The EQ-i2.0  as an assessment every leader should take.
---
Energy Leadership Index Assessment (E.L.I.)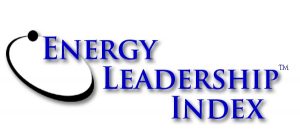 This assessment creates awareness around how you show-up, which is influenced by your perceptions, attitudes and behaviors. Importantly the assessment sheds light on the impact you have on others. As individuals we view the world through filters based on our experiences, values, assumptions and beliefs. Those filters create our reality and will either limit what we see (like tunnel vision) or expand what we see (like a prism). The E.L.I. is an attitudinal assessment, which is based on an energy/action model. It is important to remember attitude is subjective, therefore it can be altered. As part of the Energy Leadership Index Assessment and debrief process, you'll learn about the 7 levels of leadership and see how much energy you have in each of the levels. The assessment highlights your perspective through out your typical day, and when you experience stress.  You create the ability to choose how you show-up from the seven levels, how you see yourself, anyone else or any situation or challenge. This understanding increases your energy and leadership effectiveness.
Forbes ranks the Energy Leadership Index as an assessment every leader should take.
---
360 Feedback

360 Feedback is offered on both the EQ-I 2.0 and E.L.I. as we find it to be a viable part of leadership development.  360 feedback is gathered from your peers, superiors and subordinates. We all have blind spots; a 360 assessment can illuminate those areas. It takes the conversation beyond a personal assessment providing information about you from the people around you. This carefully designed format of give and take provides information that may otherwise be hard to come by.