I won't mince words:  2020 was a real shitshow.  We all experienced trauma.  If you're leading a team, you've surely seen some effects, at least in your organization's collective mindset and likely in your enterprise's productivity.  A coach-on-call (COC) program is an effective way to provide professional, personal consultation and guidance for your team members to process the trauma. And given its business enhancing outputs, a COC is a smart move for your bottom line.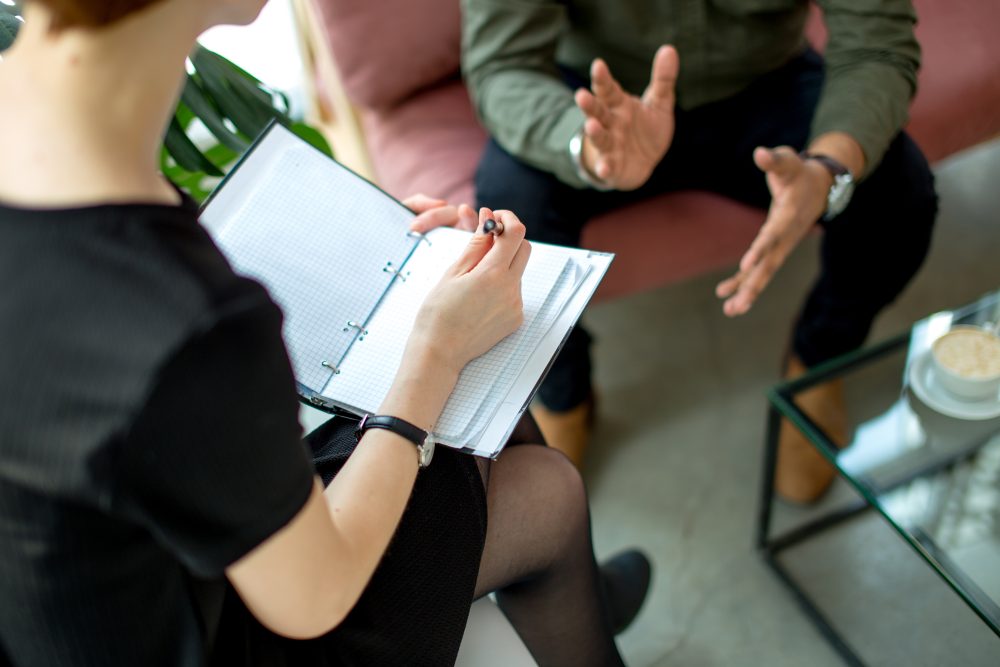 Employee Assistance Programs Aren't New
If you've worked for a larger company, you may be familiar with the term EAP, which stands for Employee Assistance Program.  Administered by outside professionals, an EAP provides confidential, individualized, on-demand support for team members.  The EAP has become a staple in the forward-thinking company's benefits package, serving as an effective recruiting and retention tool.  
It makes sense to reason that providing employees with a competent partner to work through personal and professional challenges would benefit the business overall.  And, in fact, research confirms an EAP can: 
Significantly reduce absenteeism

Decrease work distress

Increase engagement

Positively influence employee-reported quality of life 
The Need for Support is Evident, and it is Real
2020 served it all up:  fear and dramatic fallout from a global pandemic; political unrest; racial division and the hard, but important, work of bridging the divide.  High emotional intelligence has proven to be the most effective tool in tackling our present challenges and, thankfully, emotional intelligence can be cultivated.  Let me illustrate with a couple of relevant examples.
As the personal and occupational realities of the pandemic piled on, i.e.,
remote office logistics

financial worries

balancing work responsibilities with children's education

fear of exposure to coronavirus

social isolation,
forward thinking companies advocated for employee engagement in their EAPs.  In addition to providing a safe and effective resource for processing fear and anxiety, these programs directed those in need to targeted relief providers, empowering the employee to overcome their challenges.  
When racial strife peaked over the summer, many companies again turned to their EAP to provide individual and team support to process the trauma and explore solutions. Employees were provided with a safe, confidential resource to talk though feelings. Many companies also took advantage of neutral, third party group discussion facilitators to encourage effective team communication.  Through these tactics, the EAP proved to be a

valuable resource for combating racism and safeguarding equality

.
Personal Coaching – The Small Business EAP
With cost structures designed to service a large number employees, the traditional EAP doesn't translate well in most small- to medium-sized businesses.  And yet, employee need does not change based on the size of the company.  A COC program, administered by  qualified and experienced coaches, is an affordable alternative to the EAP.  
Why Personal Coaching Works
You can find many definitions for coaching, but one of my favorites comes from author John Whitmore.  In his book, Coaching for Performance, he describes coaching as "Unlocking a person's potential to maximize his or her own performance."  He underscores that coaching is "helping them to learn rather than teaching them."  This learning delivers far-reaching results.  The International Coaching Federation studied the benefits of company-provided coaching and found:
Employees reported increased self-confidence

Over 70% benefited from increased work performance, relationships and more effective communication skills

86% of companies report that they recouped their investment in coaching sessions for employees
Benefits You Can Expect From a COC Program
True measures for stress, lack of engagement, depression, self-confidence, and the like, are lacking and, frankly, not generally appropriate to obtain in the workplace.  Though the benefits may not be immediately obvious, COC clear results do emerge.  Team leaders should expect to observe:
Greater employee engagement in group settings and in one-on-one sessions

Increased collaboration among teams

Individuals increasingly taking the lead on tasks and projects

More innovation

Improved efficiency

Unproductive complaining replaced with active solution sourcing 
What Your Coach-on-Call Program Might Look Like
There is no one-size-fits all.  A COC program is individualized to support your business.  The most important responsibility for the business leader is to find a certified, experienced coach they are comfortable collaborating with to build the program.  
We Start at the Top
When I construct a COC program for a client, I start with the business owner.  We discuss the organization's overall goals, dive into culture and explore desired, specific cultural manifestations.  As is the case with any coaching engagement, dictated by the IOC, confidentiality is paramount and legally documented.  Our discussions might include:
Company goals

Known challenges like stress, work/life balance, confidence, leadership

If applicable, specific employee goals and challenges

Team dynamics, roadblocks, and objectives
Budget Customization
Businesses have budgets.  Understanding the available budget is an important first step in defining a COC program.  A qualified coach will construct the engagement within the budget's parameters.  
Introductions, Engagement and Execution
When launching the COC program, the coach will work with the business leader(s) to facilitate and clearly lay out the opportunity to the participants.  Direction is given on how to reach the coach to schedule a session.  The concept of, and requirement to maintain, confidentiality is underscored.  
Employees will not need approval to engage with the coach.  If they are in the program, they are granted access; the coaching can safely take place remotely.  Sessions generally last 45 minutes.  The coach will provide leadership reporting on usage and, where appropriate within the parameters of confidentiality, relay actionable feedback.
A Case Study
I have worked with one COC client for several years now.  Our collaboration began in the form of individual personal coaching during the time the client was starting his business.  In addition to personal goals, one of his primary objectives for our engagement was to establish a strong business culture.  We documented some goals: 
Prioritize effective and productive communication 

Foster transparency at all levels

Align employee responsibilities and efforts directly with company goals
As the client's business grew and he added team members, he brought me in to facilitate a COC program.  I've coached several of his team members now; one stands out as relevant to our discussion.  Over time, this particular employee began to get frustrated with what she perceived to be a lack of responsibility.  Feelings of resentment crept in and her attitude soured.  As I like to say, she started "getting in her own way."  In our sessions, I allowed the employee to vent.  Importantly, we also spent time formulating a constructive solution.  She went back to her employer, effectively communicated her desire for more responsibility and laid out some suggestions, most of which the employer happily adopted.  
In this example, you see how the COC program functioned as a multi-faceted business tool benefiting the employer and the employee.  The "tool" featured:
a release valve – the employee was able to vent in a safe environment

a productivity lever – we grew employee output

an efficiency switch –

we saved the business owner time he would have otherwise spent with the employee working to trigger the productive lever

we retained an employee who might otherwise have left, leaving potential on the table and requiring the employer to backfill her position

we developed a valuable skill in this young employee, one she will certainly capitalize on going forward, i.e., your next best job might just be at your current company, so ask for what you want and bring some viable solutions to the discussion. 
The COC Program Makes Good Business Sense 
Giving your team access to a trained and experienced coach will save you time and money. 
With outputs like enhanced communication skills, better team building and greater individual personal productivity, a COC program simply makes good business sense.  Dare I say it?  Yes, I will:  there is opportunity in all that was 2020.  Investing in a program that builds emotional intelligence will generate compounding returns for your business.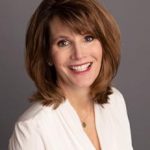 Certified Coach Kathy Walter is passionate about helping individuals and teams realize their full potential.  Combining targeted, science-backed tools with proven coaching techniques, she works with clients to expand thinking, enhance output and create opportunity.  Truly relatable given her characteristically real-life approach, Kathy has had the pleasure of helping hundreds achieve greater emotional intelligence, enabling them to achieve their "more."  
Based in Frisco, Texas, her company, Brain Basics, specializes in personal coaching and team development.  Contact Kathy to discuss opportunities for your COC program today.