When stress starts to get to you, it can be overwhelming. But if you just take a moment to stop and breathe (and perhaps pick up a pen!) you can de-stress and keep going. Here are five tips from your life coach to do just that.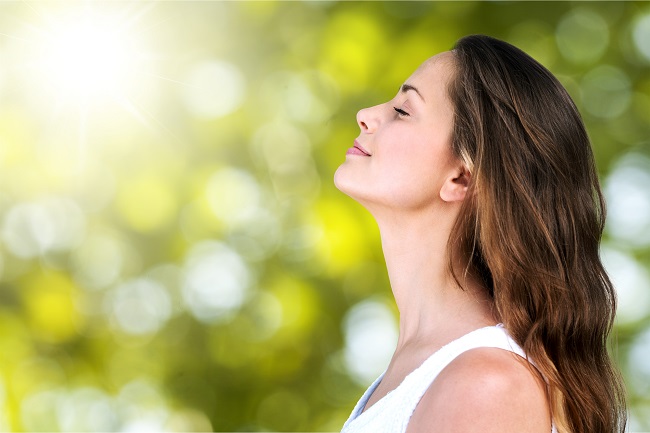 Stop and breathe
Just taking a moment to slow your breath and think can decrease cortisol, your stress hormone. You are never without this tool which can both help you relax and re-energize you (especially when you're facing an afternoon workload in a tired fog!).
Put it in writing
Stress can send self-confidence plummeting. Fix it quickly by sitting up straight and reaching for a pen and paper. Then, write down three positive statements about yourself. The act of writing down self-esteem-boosting statements will help you believe them, and keeping up the good posture will enhance your positivity!
Savor a soothing scent
An Austrian study found that the scent of oranges made people less anxious and more positive. Prefer lemons? The D-limonene contained in the peel soothes nerves. If you enjoy floral scents, take note: Rutgers University researchers found that the scent of jasmine reduces stress in a similar way to Valium!
Start the day right
If you tend to feel anxious when you have a tough day ahead, start leaving yourself a visual reminder that something enjoyable awaits you later. For instance, if you love to draw, put your pencils and sketchbook on your nightstand. When stress strikes, picturing your beloved past-time there waiting for you will help keep you balanced.
Write away worries
It's tough not being able to sleep because your mind is in overdrive with everything there is to do (and what might go wrong). Get these feelings off your chest by keeping a worry journal. Write about whatever comes to mind, whether it's an upcoming performance review or your child's fledgling grades. Purging these thoughts may be just what you need to finally drift off to sleep.
Brain Basics coaching is for forward-thinking individuals who are ready to move towards what they really want the most! Contact us to learn more about life development coaching services.