Phil Jackson is one of the best coaches in NBA history due to his ability to relate to his players, adapt to his circumstances, and inspire his team. His bestselling book, Eleven Rings: The Soul of Success does a great job highlighting his discernment, compassion, and leadership skills. While this in-depth analysis of Jackson's book by sports enthusiast Kevin Ding shares many of the intricacies of coaching star players to win eleven championship rings, there are seven other life lessons that we can all learn from Coach Jackson that will help us win in our daily lives.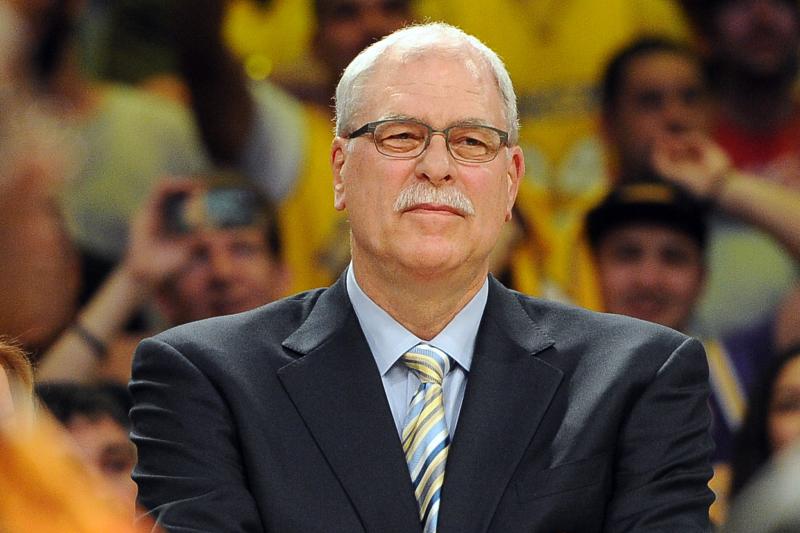 The Power of Questions
We all know the power of answers. We ask questions like, "What's my purpose?" and "Where do I go from here?" knowing that the answers to these questions could change the trajectories of our lives. But answers are only as powerful as the questions and issues they address. In this book, Phil Jackson illustrates how asking the right questions of the right people at the right time can lead to revelation, loyalty, and leadership.
The Power of Body Language
Body language includes all of the different nonverbal ways we communicate with others. This communication could incorporate a look, a nudge, or a stance. In this book, Phil Jackson relates how even the way he walked along a sideline had profound effects on the psyche and athletic play of certain players.
The Power of Positivity
The key to constructive criticism is sandwiching a critique between positive statements. For example, "Honey, thank you so much for taking out the trash this morning. Next time, could you check the bathrooms to make sure those bins are empty as well? I love that you think of ways to help the family even as you are rushing out to work." In Eleven Rings, Phil Jackson shows how this technique was instrumental in getting key players to focus on how they could make small adjustments to benefit their team without them feeling threatened or unappreciated.
The Power of Delegating Power
A great leader is able to let go. From Michael Jordan to Shaquille O'Neal to assistant coaches and managers, Phil explains how giving everyone leadership responsibilities within their own spheres of influence encouraged ownership and built strength throughout the entire team.
The Power of Passionate Leadership
Whether to their detriment or to their gain, people follow passion. A great leader inspires and directs. In this book, Phil Jackson explains how he used the example of Michael Jordan's leadership with the Bulls to inspire Shaquille O'Neal to use passion to get his team to believe in each other and their ability to win games.
The Power of Defeat
Sometimes an unexpected loss is the best teacher. After preparing his team through practices and coaching them through the season, Jackson decided to leave Game 6 of the 2008 NBA Finals in his team's hands. His team suffered a humiliating defeat but became even more driven to become better leaders and better players.
The Power of Growth
There is no static life. We are either learning and growing, or we are shrinking and dying. We must adapt. Eleven Rings tells us that it's this particular skill of adaptation that sets a team up for sustained success. The benefit of learning from mistakes and the resilience learned from rising after defeat make good teams, great.
Eleven Rings: The Soul of Success shares great tactics that we can use to develop personal leadership skills and strengthen our teams and families. If you would like to learn more about how to put information like this into action, please contact us today.